TASCHEN Store
Originally founded as a small comic shop in Germany, TASCHEN is now renowned as one of the worlds leading publishers of illustrated books across Art, Design, Film Fashion and more.
Famous for high end, beautifully produced books, Hive is pleased to offer an extensive range of TASCHEN books, and here you can find them all in one place.
Popular Genres
Each title from the Basic Art Series provides a comprehensive introduction to a significant artist, architect, or designer. The publications offer a detailed chronological summary of the artist's life and work and analyze their historical importance and cultural legacy.
TASCHEN Store
Popular Features
New and Noteworthy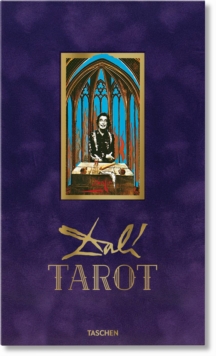 Legend has it that when preparing props for the James Bond film Live and Let Die, producer Albert Broccoli commissioned Surrealist maestro Salvador Dali to create a custom deck of tarot cards.
Inspired by his wife Gala, who nurtured his interest in mysticism, Dali eagerly got to work, and continued the project of his own accord when the contractual deal fell through. The work was published in a...
Top highlights