Man Booker International 2018
The shortlist for the Man Booker International Prize 2018 has been announced with the winner being revealed on 22nd May 2018.
The Man Booker international celebrates the finest international tomes of the past year, it has recently been combined with the Independent Foreign Fiction Prize to now become the annual Man Booker International Prize to celebrate translated fiction. For more information on the award, please visit the official Man Booker website here.
Man Booker International Winner 2018
Flights - Olga Tokarczuk
FLIGHTS, a novel about travel in the twenty-first century and human anatomy, is Olga Tokarczuk's most ambitious to date.
It interweaves travel narratives and reflections on travel with an in-depth exploration of the human body, broaching life, death, motion, and migration. From the seventeenth century, we have the story of the Dutch anatomist Philip Verheyen, who dissected and drew pictures of...
Man Booker International Shortlist 2018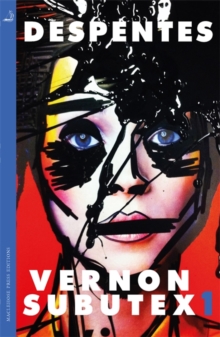 Winner of the International Man Booker Prize. A Guardian and New Statesman Book of the Year. The setting is a comedy club in a small Israeli town.
An audience that has come expecting an evening of amusement instead sees a comedian falling apart on stage; an act of disintegration, a man crumbling, as a matter of choice, before their eyes.
They could get up and leave, or boo and whistle and drive...
---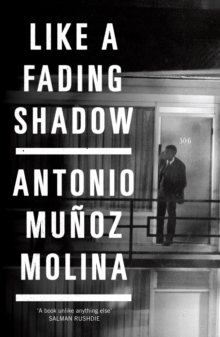 Shortlisted for The Man Booker International Prize 2018On April 4th 1968, Martin Luther King was murdered by a man named James Earl Ray.
Before Ray's capture and sentencing to 99 years' imprisonment, he evaded the FBI for two months as he crossed the globe under various aliases.
At the heart of his story is Lisbon, where he spent ten days attempting to acquire an Angolan visa. Like a Fading...
---
SHORTLISTED FOR THE MAN BOOKER INTERNATIONAL PRIZE 2018WINNER OF THE INTERNATIONAL PRIZE FOR ARABIC FICTION 'Extraordinary...
A devastating but essential read.' Kevin Powers, bestselling author and National Book Award finalist for The Yellow Birds'Gripping, darkly humorous...profound.' Phil Klay, bestselling author and National Book Award winner for RedeploymentFrom the rubble-strewn streets of...
---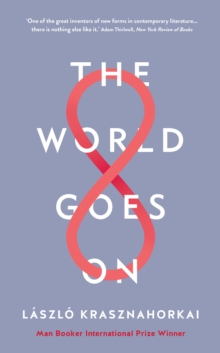 Shortlisted for The Man Booker International Prize 2018A Hungarian interpreter obsessed with waterfalls, at the edge of the abyss in his own mind, wanders the chaotic streets of Shanghai.
A traveller, reeling from the sights and sounds of Varanasi, encounters a giant of a man on the banks of the Ganges ranting on the nature of a single drop of water.
A child labourer in a Portuguese marble quarry...
---
From the winner of the Man Booker International Prize for The VegetarianFrom the author of The Vegetarian and Human Acts comes a book like no other.
The White Book is a meditation on colour, beginning with a list of white things.
It is a book about mourning, rebirth and the tenacity of the human spirit.
It is a stunning investigation of the fragility, beauty and strangeness of life. Translated...