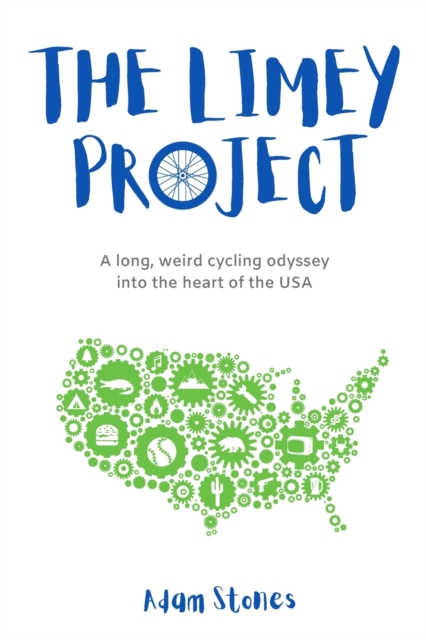 The Limey Project : A long, weird cycling odyssey into the heart of the USA
Paperback / softback
Description
The Limey Project is an incredible adventure into the heart of America and into the self. Two young Brits plan to challenge themselves and cast off their youthful anxieties by cycling across the country twice; traveling from Seattle to Miami, via San Diego. With paper maps, free from phones, wearing baggy shorts and old tennis shoes, astride overloaded bikes and heading into winter, they naively but eagerly set off.
They journey through deserts, mountains and forests, pausing to be drawn into the darker nightlife of the cities. They are harassed by felons, guzzle a gazillion gas station coffees, and their food is stolen by the beasts of the wild. They encounter Hollywood millionaires, homeless dreamers, 103 dead roadside pets, ecosystems on the edge, and an alarmingly large number of people with guns. Access to this diverse, yet intimate, America is afforded only by the extraordinary power of the humble bicycle.
They encounter a nation trying to find its identity, at an extraordinary time in its history. As the journey goes on, significant global events unfold with a strange serendipity, and daily experiences take on a surreal nature. When their closest friend becomes an invisible, talking bear they start to worry they are losing their minds. But when the tyres hit the beach after 4,500 miles, they realise it was all real and that they - and the world - will never be the same again.
Information
Format:Paperback / softback
Pages:392 pages
Publisher:Beaumaris Books
Publication Date:01/09/2020
Category:
ISBN:9781838140106
Information
Format:Paperback / softback
Pages:392 pages
Publisher:Beaumaris Books
Publication Date:01/09/2020
Category:
ISBN:9781838140106