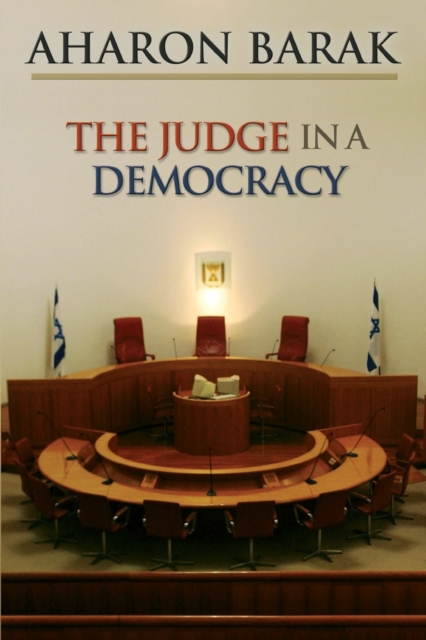 The Judge in a Democracy
Paperback / softback
Description
Whether examining election outcomes, the legal status of terrorism suspects, or if (or how) people can be sentenced to death, a judge in a modern democracy assumes a role that raises some of the most contentious political issues of our day.
But do judges even have a role beyond deciding the disputes before them under law?
What are the criteria for judging the justices who write opinions for the United States Supreme Court or constitutional courts in other democracies?
These are the questions that one of the world's foremost judges and legal theorists, Aharon Barak, poses in this book.
In fluent prose, Barak sets forth a powerful vision of the role of the judge.
He argues that this role comprises two central elements beyond dispute resolution: bridging the gap between the law and society, and protecting the constitution and democracy.
The former involves balancing the need to adapt the law to social change against the need for stability; the latter, judges' ultimate accountability, not to public opinion or to politicians, but to the "internal morality" of democracy. Barak's vigorous support of "purposive interpretation" (interpreting legal texts--for example, statutes and constitutions--in light of their purpose) contrasts sharply with the influential "originalism" advocated by U.S.
Supreme Court Justice Antonin Scalia. As he explores these questions, Barak also traces how supreme courts in major democracies have evolved since World War II, and he guides us through many of his own decisions to show how he has tried to put these principles into action, even under the burden of judging on terrorism.
Information
Format:Paperback / softback
Pages:368 pages
Publisher:Princeton University Press
Publication Date:27/04/2008
Category:
ISBN:9780691136158
Information
Format:Paperback / softback
Pages:368 pages
Publisher:Princeton University Press
Publication Date:27/04/2008
Category:
ISBN:9780691136158