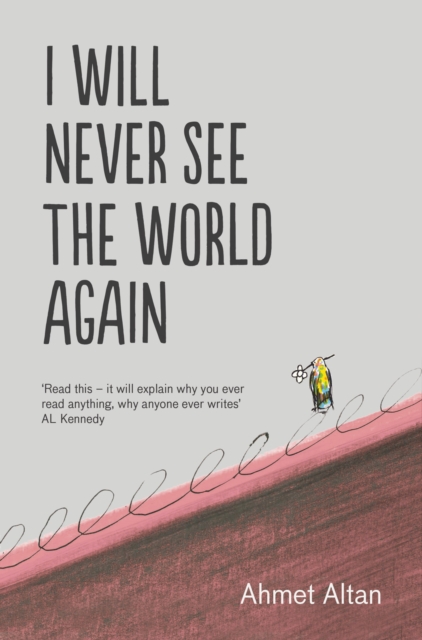 I Will Never See the World Again
Paperback / softback
Description
'A deeply moving memoir... We owe Ahmet Altan a tremendous debt for the strength he has shown in sharing his story with us' Jon McGregorWritten from the confines of a prison cell in Istanbul, one of Turkey's greatest living novelists reflects upon hope, despair and the light literature can bring to even the darkest places. The destiny I put down in my novel has become mine.
I am now under arrest like the hero I created years ago.
I await the decision that will determine my future, just as he awaited his.
I am unaware of my destiny, which has perhaps already been decided, just as he was unaware of his.
I suffer the pathetic torment of profound helplessness, just as he did.
Like a cursed oracle, I foresaw my future years ago not knowing that it was my own.
Confined in a cell four metres long, imprisoned on absurd, Kafkaesque charges, novelist Ahmet Altan was one of many writers persecuted by Recep Tayyip Erdogan's oppressive regime.
In this extraordinary memoir, written from his prison cell, Altan reflects upon his sentence, on a life whittled down to a courtyard covered by bars, and on the hope and solace a writer's mind can provide, even in the darkest places.
Longlisted for the 2019 Baillie Gifford Prize for Non-Fiction 'It is something special to visit Ahmet Altan in his prison, and to leave with an unexpected feeling of elation, motivated by the sheer, towering greatness of the human spirit' Philippe Sands 'Read this - it will explain why you ever read anything, why anyone ever writes' AL Kennedy
Information
Format:Paperback / softback
Pages:224 pages
Publisher:Granta Books
Publication Date:07/03/2019
Category:
ISBN:9781783785155
Information
Format:Paperback / softback
Pages:224 pages
Publisher:Granta Books
Publication Date:07/03/2019
Category:
ISBN:9781783785155