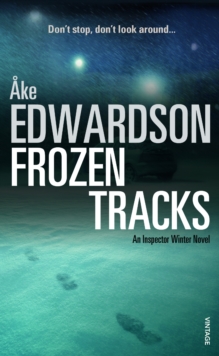 Description
It's autumn in Gothenburg and an anxious mother calls the police: her little boy was lured into a car by a man offering sweets.
The child is returned unharmed but then the same thing happens with a little girl, and then another.
Each child attends a different nursery, and each parent contacts a different police station, so, at first, no connection is established and the reports are filed and then forgotten.
Meanwhile DCI Winter is investigating a series of random attacks on strangely uncooperative university students, but when a a four-year-old boy is abducted and found injured, the forgotten files resurface and a link between the stories becomes apparent.
As Gothenburg prepares for Christmas, Winter is in a race against time to prevent a horrific catastrophe.
Information
Format: Paperback
Pages: 544 pages
Publisher: Vintage Publishing
Publication Date: 05/06/2008
Category: Crime & mystery
ISBN: 9780099472070
Free Home Delivery
on all orders
Pick up orders
from local bookshops
Reviews
Showing 1 - 2 of 2 reviews.
Review by smik
16/06/2015
Edwardson brings together two seemingly separate threads: assaults on young male university students, and child abductions. The Gothenburg CID knows about the first because a couple of the students sustain life threatening injuries and end up in hospital. Knowledge about the child abductions accumulates only slowly, pointing up a hole in Sweden's decentralised policing system. Parents report severally to their local police station stories their 4 year olds are relating about being taken for a ride in a car, a "mister" who has offered them sweeties. But no-one connects the dots until it is nearly too late, and the stories remain just that, local reports that are never passed on to a central office.Christmas is approaching, and the various members of DCI Erik Winter's team have their own personal problems, one recovering from recent bereavement, one a wife leaves home unexpectedly, and Winter's own family wants to visit his mother on Costa del Sol. As Christmas gets closer the pressure rises, and in neither investigation are there any reliable witnesses, although the reader sees some of the abduction thread through the eyes of the abductor. 'This is the country we have built, the new Jerusalem,' said Winter.Like his more famous country man, Henning Mankell, for whom this is often a theme, Ake Edwardson asks how life in Sweden has come to this.I'm not sure however that I found the final tying off of the threads particularly credible.It also seemed to me that Edwardson used the idea that police investigators are routinely, because of economic pressures, required to deal with more than one case at once, as a justification for writing a complex novel in which the same team was required to handle two "serial" threads. I suspect also that it provided for him, as the author, a technically difficult writing challenge - or am I just being a little too cynical?
Review by bsquaredinoz
16/06/2015
In the weeks before Christmas several police stations in Gothenburg receive phone calls from parents who think their children might have, temporarily, been kidnapped by 'a mister'. However because the incidents are minor (the children are unhurt and parents aren't even sure the children whether the children have imagined things) and not logged centrally no one realises there might be a pattern of crimes emerging. At the same time DCI Erik Winter and his team are investigating a series of apparently random but brutal bashings of young men in the city. Both sequences of events begin to gain momentum while the personal lives of the investigating team take a battering too.<br/><br/>I've not read the previous two books in this series that have been translated into English but I don't think I am at much disadvantage. I was quickly engaged by the eclectic investigative team who are dogged, introspective and quite funny. There's a mildly insulting banter that is depicted between the team that lightens an otherwise quite sombre book and I thoroughly enjoyed that aspect (and kudos to the translator for this in particular as I think humour must be the most difficult thing to get right). At different times though team members can be emotional with each other, such as when Winter is consoling his friend and colleague Bertil Ringmar, and this depiction of people being affected and conflicted by events in their personal and professional lives is very compelling. Edwardson does a good job too at showing the effects of crime on victims and their families and also the families of investigators although the same depth wasn't really visible with the main suspect who I found to be a bit stereotypical.<br/><br/>The story is, for the most part, well constructed although I did find the ending a little more convoluted than it needed to be. However the parallel cases are developed nicely with a realistic sense of wrong turns and dead ends and any linkages between the two threads are plausible. There are some slow points in the pacing which could easily have been removed by tighter editing and I am, again, at a loss to explain why books are so much longer these days than their counterparts from 10 or 20 years ago.<br/><br/>Edwardson has an odd style of writing in which a good deal of the action is inferred rather than described explicitly and many of the facts of the story are revealed through conversations between the team members rather than pure narrative description. I can understand that this might be frustrating for some readers as it leaves quite a few things unknown but it gave me the feeling that I was eavesdropping on a current investigation rather than reading a report once the case had been closed and I liked the immediacy and unpredictability this offered.