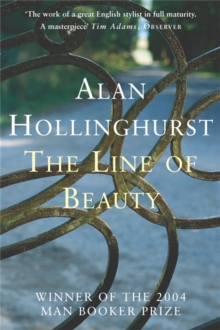 The Line of Beauty
Paperback
Description
It is the summer of 1983, and young Nick Guest, an innocent in the matters of politics and money, has moved into an attic room in the Notting Hill home of the Feddens: Gerald, an ambitious new Tory MP, his wealthy wife Rachel, and their children Toby and Catherine.
Nick had idolized Toby at Oxford, but in his London life it will be the troubled Catherine who becomes his friend and his uneasy responsibility.
At the boom years of the mid-80s unfold, Nick becomes caught up in the Feddens' world.
In an era of endless possibility, Nick finds himself able to pursue his own private obsession, with beauty - a prize as compelling to him as power and riches are to his friends.
Information
Format: Paperback
Pages: 512 pages
Publisher: Pan Macmillan
Publication Date: 01/04/2005
ISBN: 9780330483216
Other Formats
Paperback from £8.59
EPUB from £7.98
Free Home Delivery
on all orders
Pick up orders
from local bookshops
Reviews
Showing 1 - 5 of 8 reviews.
Previous | Next
Review by whirled
16/06/2015
So the rich are greedy, hypocritical and unstintingly self-serving - who knew? This plodding epic attempts to expose and perhaps glamorize a world of drugs, sex and idle snobbery, yet one ends up longing to see every last venal character shot down in flames - including the supposedly sympathetic hero, Nick Guest. Hollinghurst is like an Anglo Bret Easton Ellis arriving 20 years late for the coke-addled party. The pace finally picks up in the final hundred pages, but this is still the least worthy winner of the Booker Prize in recent memory.
Review by elmyra
16/06/2015
This was a weird one. Definitely appropriate reading in the middle of a general election. There is something ever so slightly Adrian-Mole-ish about Nick Guest. The entire book narrated from his point of view, and that has two effect: he ever quite established credibility with me, and as a result engaging with any of the other characters - as they were portrayed from Nick's point of view - was really hard work.The plot only really comes together in the final part of the book, when all of the little scenes of people's lives we've been reading for 400 pages are suddenly brought back and connected. This is not so much a criticism as an observation. Parts of the book were un-put-down-able.The politics of the book is definitely interesting. It gives a glimpse (how well informed I cannot judge) into the lives of the upper class, and I don't think it's only my personal political bias that makes it seem rather unflattering.A small part of me does wonder how many people picked this up after it won the Booker and threw it down in disgust at the occasionally quite explicit descriptions of gay sex. Hopefully not too many as they would have missed out. It's a good book.Bechdel: Pass
Review by Bookoholic73
16/06/2015
Much has been written below, so I will give purely my experience with this book. To me, The Line of Beauty was exactly like the cover- appealing at the first glance, and when studying it more deeply, you discover so many more meanings than you originally thought, so what started as a beautiful picture changed into the ogee line and also, an outsider looking in- both important themes in the book. The language is absolutely beautiful, and even though I am sure that I missed many references, not being well versed in Henry James, it still was pure joy to read. I think that it is one of the best coming of age books I have ever read- and at the same time a splendid satire over the double standards of our time.
Review by petterw
16/06/2015
I don't often give up on book after I have started reading beyond the first 50 pages. But this novel just didn't do anything for me, except I accept it is beautifully wrtten. That isn't enough. Moving on to other books. Life is too short.
Review by Steve38
16/06/2015
I'm undecided about this book. Undoubtedly well written. Dense with description and characterisation. But was the topic worth the effort? The privileged and political elites of Britain in the 80s and their wasteful, empty lives told with a tone of longing nostalgia even for the breaking tide of the AIDS epidemic? For most people the 80s were a different experience and we won't have any sense of longing or envy for the lives of the characters in this tale. Well constructed, well written but in the end a piece of paste rather than a jewel.