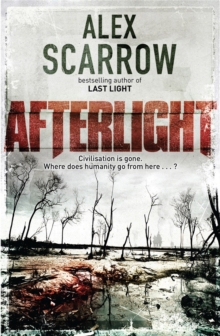 Description
Civilisation is gone. Where does humanity go from here...?The world lies devastated after the massive oil crisis that was described in LAST LIGHT.
Human society has more or less entirely broken down and millions lie dead of starvation or disease.
There are only one or two beacon communities that have managed to fashion a new way of living.Jenny Sutherland runs one of these groups.
Based on a series of decaying offshore oil rigs - for safety - a few hundred people have rebuilt a semblance of normality in this otherwise dead world.But as Jenny and her people explore their surroundings once again, they start to realise not every survivor has the same vision of a better future than their catastrophic past.
There are people out there who would take everything they have.
War is coming, and the stakes are truly massive...
Information
Format: Paperback
Pages: 592 pages
Publisher: Orion Publishing Co
Publication Date: 01/02/2011
Category: Thriller / suspense
ISBN: 9781409103066
Free Home Delivery
on all orders
Pick up orders
from local bookshops
Reviews
Showing 1 - 1 of 1 reviews.
Review by fothpaul
16/06/2015
It was ok, and that's about all really. It was quite a long book and it certainly felt this way in parts. The story progressed at a reasonable rate but the ideas behind the story weren't particualrly great. I've certainly read better books, but I've also read far worse books. Some of the issues which the author tries to get to grips with were dealt with a bit heavy handidly and annoyed me a bit. The treatment of the key "religious" character felt to me like some sort of point was trying to be made but this was not done well. The regular naughties cultural references felt unecessary to me as well, as did much of the "street" dialogue used by the younger charcters. These passages felt very much like the middle-aged geography teacher trying to be authentic and down with the kids. I was unaware that this was the second book of 2 until I'd finished reading, but this didn't affect my understanding of it at all, and for that it deserves some credit. Overall the book was not rubbish, but not very good either.