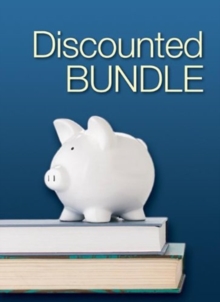 BUNDLE: Glatthorn: Curriculum Leadership 3e + Schiro: Curriculum Theory 2e
Kit
Description
We offer these texts bundled together at a discount for your students.

Glatthorn: Curriculum Leadership 3e
Curriculum Leadership: Strategies for Development and Implementation, Third Edition, is a one-of-a-kind resource written for educational leaders, teachers, and administrators. Responding to the need for globally connected classrooms and innovative leadership, this unique text provides a rich and inclusive foundation of curriculum. The authors draw on a wide range of research and experience to provide readers with creative, up-to-date curriculum strategies and ideas. In sharing innovative programs, learning experiences, and new approaches, they build a solid connection for curriculum development from theory to practice.

Schiro: Curriculum Theory 2e
The Second Edition of Curriculum Theory: Conflicting Visions and Enduring Concerns presents a clear, unbiased, and rigorous description of the major curriculum philosophies that have influenced educators and schooling over the last century. Author Michael Stephen Schiro analyzes four educational visions—Scholar Academic, Social Efficiency, Learner Centered, and Social Reconstruction—to enable readers to reflect on their own educational beliefs, and more productively interact with educators who might hold different beliefs.

Please contact your Sales Representative for more information.
Free Home Delivery
on all orders
Pick up orders
from local bookshops