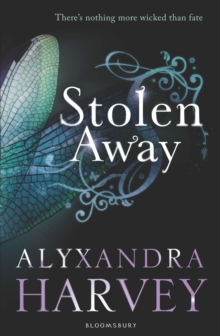 Description
For seventeen years, Eloise Hart had no idea the world of Faery even existed.
Now she has been abducted and trapped in the Rath of Lord Strahan, King of Faery.
Strahan was only meant to rule for seven years, as Faery tradition dictates, and then give up his crown to another.
But he won't comply, and now chaos threatens both worlds. The only one who can break his stranglehold on the Faery court is his wife, Eloise's aunt, Antonia.
Using Eloise to lure Antonia, Strahan captures his wife, desperate to end the only threat to his reign.
Together with her best friends Jo and Devin, Eloise must place her trust in Lucas, her handsome protector, and Strahan's mysterious son, Eldric, and forge alliances with other Fae in a dangerous attempt to free Antonia for ever.
Information
Format: Paperback
Pages: 288 pages
Publisher: Bloomsbury Publishing PLC
Publication Date: 01/01/2012
ISBN: 9781408811320
Free Home Delivery
on all orders
Pick up orders
from local bookshops
Reviews
Showing 1 - 2 of 2 reviews.
Review by shelleyraec
16/06/2015
When this title landed unexpectedly on my doorstep I couldn't help but admire the pretty cover, which has a sort of iridescent wing and flourish design, with light embossing. The premise sounded entertaining, describing a faerie abduction and a battle for power, and though I hadn't read anything by Alyxandra Harvey before I knew she was a popular YA author.Stolen Away started promisingly with a mention of Ian Somerhalder (*sigh*) and then the story jumps straight into the action with a faerie prince wielding a sword appearing to kneel at Eloise's feet. Unfortunately rather than being swept up in the adventure, I just felt rushed to go along with the whole thing. In the acknowledgements Harvey admits she wrote the story in a month and sadly, I think it shows. The story lacked detail for me, not just in the description of people and places, but also in the building of the characters and myth.Told in alternating first person chapters from Eloise, and her best friend Jo, the girls are easily distinguishable by their contrasting traits. Eloise is quiet and 'different', Jo is boy crazy and outgoing, you don't need to know much more about them than that but I would have liked to. Both girls are supposed to be 17 but their actions, attitude and speech, suggest a younger age, maybe 14?While there was nothing particularly original within the story, I did enjoy the mythology and the basic plot has a good mix of adventure and action. The insta-love element doesn't do it for me but I'm sure teens will happily swoon over Lucas's devotion and Eldric's mysterious facade.Despite my litany of criticisms, I didn't find Stolen Away unreadable, but for me it lacked any depth to make it memorable. I have no doubt it would appeal to a teenage fan of this genre as it is a short and snappy read but more mature adult YA readers may find it a bit bland.
Review by LaurenKathryn
16/06/2015
I found this book entertaining but not as riverting as the Drake series.<br/><br/>I found Jo really irritating and sometimes, (call me stupid if you must) I felt really confused over the whole Faery history. I felt like the historic information being told in the story didn't flow; I found it difficult to understand and had to re-read pieces two or three times to grasp the concept.<br/><br/>Maybe it's just me, but I felt it was slightly confusing in parts but the characters (excluding Jo because she was just plain annoying) were likable.