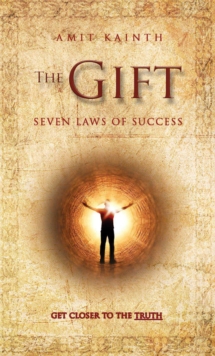 The Gift - The 7 Laws of Success
Hardback
Description
Do you find yourself questioning why stress gets to you so easily?
Why you constantly get angry and upset? Why things do not seem to go your way no matter how much effort you make?
Do you feel that something is missing, and you cannot quite pinpoint what it is?
We fall ill and resort to traditional medicine to get cures.
By taking medicines and drugs, we are healed, but frequently the same illness returns.
Medicine is just a short term fix to our problems in order to allow us to get back on our feet and back in action.
Similarly, in life and in our constant search for happiness, we resort to short term 'fixes'.
We buy material things to make us feel better; we chase powerful cars, big houses and fall into the vicious cycle of lust, all for the sake of contentment and happiness that is nothing but temporary.
Doing this satisfies the mind and brings joy for a while, until we feel down again and go in search of something else: a better car, a better house...even a better partner.
We need to break this obsession by getting to the root of the problem.
It takes time, but 'THE GIFT' shows us a long term strategy to achieve lasting happiness, success and most importantly - peace. Using the 7 laws is like taking alternative medicine to cure our wounds in life, not just tackling the surface of the problem, but going right down to the core.
Read this book, apply the laws. See with your own eyes where it takes you.
Free Home Delivery
on all orders
Pick up orders
from local bookshops