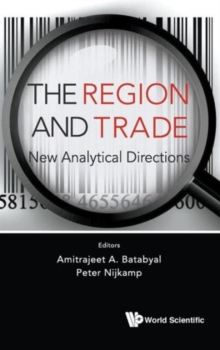 Region And Trade, The: New Analytical Directions
Hardback
Description
Although international trade has been much studied by both economists and regional scientists, the nature, causes, and the consequences of interregional trade, i.e., trade between regions within countries has received far less attention.
In addition, given recent advances in new economic geography on the theoretical front and in the development of both input-output and computable general equilibrium models on the empirical front, the important subject of interregional trade is now open to study using these theoretical and empirical methodologies.
Given this state of affairs, this book aims to present chapters written by a carefully selected group of experts in the field and thereby shed valuable light on key outstanding questions concerning the region and trade.
These questions include, but are not limited to, the role of external economies in shaping the pattern of interregional trade, the role of natural resources versus traditional factors of production such as labor and capital in driving interregional trade, the relationship between transport and interregional trade, "high value" interregional trade in services, and the role of interregional trade estimation in the construction of a multi-regional, input-output system.
Information
Format: Hardback
Pages: 396 pages
Publisher: World Scientific Publishing Co Pte Ltd
Publication Date: 26/06/2015
Category: International trade
ISBN: 9789814520157