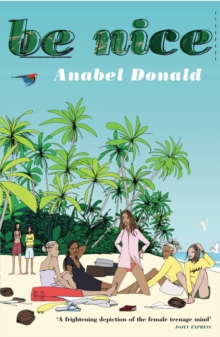 Be Nice
Paperback / softback
Description
'Ever read Lord of the Files?' said Rohini. 'Of course. Set book, year ten. And...?' 'Same situation.' 'Different gender.' A plane crashes on an uninhabited island in the South Pacific.
On it are thirty English girls between the ages of eleven and eighteen, winners of a competition organised by a company selling feminine hygiene products.
Each has had to write an essay on her aspirations, subsequently posted on her own website.
Twenty-one of the girls survive and, when no rescue comes, are compelled to devise their own rules in order to stay alive.
A brilliant reworking of Golding's classic novel, in Be Nice Anabel Donald takes us into the minds of her teenage characters as they play out a struggle that is as old as the human race and as new as the Internet.
Information
Format: Paperback / softback
Pages: 240 pages
Publisher: Vintage Publishing
Publication Date: 07/08/2003
ISBN: 9780099440772