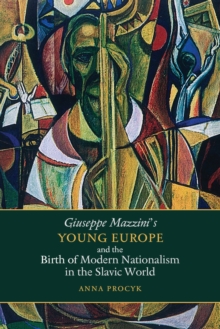 Giuseppe Mazzini's Young Europe and the Birth of Modern Nationalism in the Slavic World
Hardback
Description
This book explores the intellectual currents in Eastern Europe that attracted educated youth after the Polish Revolution of 1830-31.
Focusing on the political ideas brought to the Slavic world from the West by Polish emigre conspirators, this book explores the core message that the Polish revolutionaries carried, a message based on the democratic principles espoused by Young Europe's founder, Giuseppe Mazzini. Based on archival sources as well as well-documented publications in Eastern Europe, this study highlights the fact that in the 1830s the national awakening among the Czechs, Slovaks, and Galician Ukrainians was not just cultural, as is typically assumed, but political as well.
The documentary sources examined in this study testify that at its inception the political nationalism in Eastern Europe, founded on the humanistic ideals promoted by Mazzini, was republican-democratic in nature, and that the clandestine groups in Eastern Europe were cooperating with one another through underground channels.
It was through this cooperation during the 1830s that the better educated Poles and Ukrainians in the political underground tied to Young Europe became aware that the interests of their nations "bound together by the forces of history and political necessity" were best served when they worked closely with one another.
Information
Format: Hardback
Pages: 272 pages
Publisher: University of Toronto Press
Publication Date: 20/06/2019
Category: European history
ISBN: 9781487505080
Free Home Delivery
on all orders
Pick up orders
from local bookshops