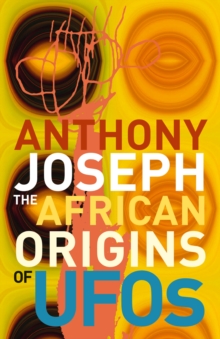 The African Origins of UFOs
Paperback
Description
In the hot and hedonistic atmosphere of Toucan Bay, a Caribbean enclave on the planet Kunu Supia, the legendary hustler of bootleg melanin Joe Sambucus Nigra returns from the desert with a price on his head.
Waiting for him at the seafront brothel and nightclub Houdini's, are several of his enemies including his arch nemesis, the gargantuan hired assassin Bo Nuggy.
An unnamed, semi omniscient narrator relates the sequence of events that unfold at Houdini's the night of Joe Sam's long awaited return.
His story is interrupted by periodic hallucinations or genetic flashbacks that take the reader on a journey from ancient Iere to Kunu Supia, via present day Trinidad. And in which the past, present and future coalesce into a more expansive narrative that reveals his own history through time and space.
The twenty-four chapters that comprise The African Origins Of UFOs were written over a five year period. The text is a time shifting narrative in poetic prose and poetry that fuses elements of Science Fiction, surrealism, metafiction, Trinidadian history and mythology, to explore issues of exile, race and genetic memory, all told in a fresh and innovative language, infused with the speech rhythms of Trinidad.
It blends the diasporic with the avant-garde into something which can only be called "afropsychedelic noir."
Information
Format: Paperback
Pages: 160 pages, black & white illustrations
Publisher: Salt Publishing
Publication Date: 01/10/2006
ISBN: 9781844712724
Free Home Delivery
on all orders
Pick up orders
from local bookshops