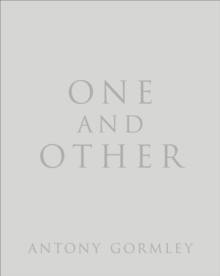 Description
Over a period of 100 days from July to October 2009, 2,400 people stood on the fourth plinth in Trafalgar Square for one hour.
They were free to do as they chose during this period in the spotlight.
Nobody could predict what would happen or the scale of the response.
Many thousands applied for the 2,400 slots and candidates were selected randomly.
Millions watched the events as they were all filmed and available online.
Hundreds of thousands continued to turn to the website long after the project itself was finished.
The event was a phenomenon, which we are grappling to understand.
The entire enterprise was the conceived by Antony Gormley, and can be seen as a further example of the artist's ability to tap into the public consciousness.
The book will contain studio portraits of all the 'plinthers' prior to their appearance.
Photographs will be drawn from innumerable sources. The whole event has been remarkably photographed by Clare Richardson and the final edit will be drawn from a selection of 600 of her pictures of 'plinthers and public by day and night.
Lee Hall will be writing a text about the importance of the square itself as a location.
Essays will be included from Hans Ulrich Obrist, the art historian, as well as by both an anthropologist and a psychoanalyst.
All the 'plinthers' were subject to extensive interviews set up by an oral history expert and their voices will contribute to the creation of a book that is more than a document.
The aim is to capture the emotional intensity and the personally transformative effect that was created by one of the most extraordinary works of public art in our time.