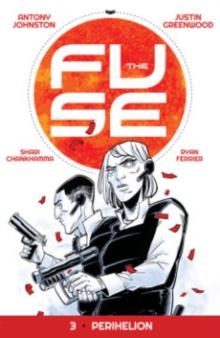 The Fuse Volume 3: Perihelion
Paperback / softback
Description
A DAY OF CHAOS - 22,000 MILES UP! Klementina Ristovych and RalphDietrich are Homicide detectives on 'The Fuse', a five-mile longsolar energy platform orbiting above the earth that's also home to MidwayCity, population half a million.
Ristovych should have retired years ago;Dietrich is the first cop to actually volunteer for MCPD Homicide in its entirehistory.
Previously, cases have taken them from the very bottom to the topechelons of Fuse society, and everywhere in between. But now it'sPerihelion - the day when the Earth, and therefore the Fuse, is closest tothe Sun. And on this 'Day of Chaos', the population of Midway Cityseems to go a little bit crazy!
All leave is cancelled, all hands on deck... andfor the MCPD, all hell is about to break loose! Whereas the previous booksfollowed Klem and Ralph through a single case over several days,'Perihelion' follows them over the course of a single day, dealingwith multiple cases - from homicides to bomb threats and more besides!
Information
Format:Paperback / softback
Pages:160 pages
Publisher:Image Comics
Publication Date:10/05/2016
Category:
ISBN:9781632156570