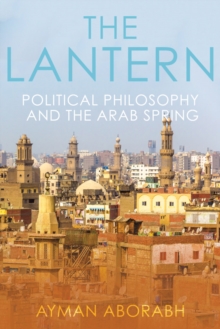 The Lantern : Political Philosophy and The Arab Spring
Paperback / softback
Description
A strikingnew book about Western Philosophy and the Arab Spring that dares to askreaders, if you don't understand the essential tenets of freedom and democracy,what are you fighting for?
The Lantern is apolitical and philosophical think piece, exploring the complex issues that haveprevented real change in current Arabian states.
The author opensgroundbreaking new thinking by challenging readers to embrace westernphilosophy and adapt them to the current realities and politics in the Arabworld. With candorand a good dose of humour, the author illuminates his arguments by examiningHobbes, Plato, Burke, Machiavelli, and how they would examine the currentpolitical scene inside Arabian states.
The Lantern alsofeatures two "ordinary" Arabian citizens arguing the essential questions aboutfreedom, democracy and their own realities.
Written in a hip and in-the-momentstyle, the book is an ideal University course book or Independent bookshop andlibrary buy. The authoralso regularly posts videos to his popular YouTube (http://www.youtube.com/omelseiasa) where he discusses these compelling topics.
The Lantern shines a fresh new light on Arab politics in a gripping new book aboutknowledge, aspiration that readers will instantly understand and connect with.
Information
Format: Paperback / softback
Pages: 384 pages
Publisher: Troubador Publishing
Publication Date: 15/03/2018
Category: Social & political philosophy
ISBN: 9781788034463
Free Home Delivery
on all orders
Pick up orders
from local bookshops