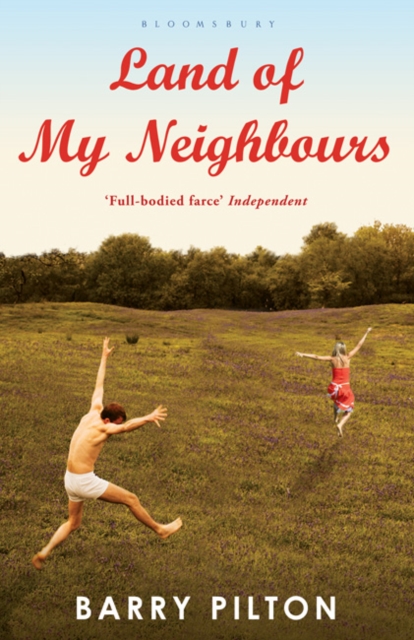 Land of My Neighbours
Paperback / softback
Description
In sleepy mid-Wales the inhabitants of the Nant Valley are reeling from a double-death in a ditch and a shock act of vandalism that threatens to put the tiny town of Abernant on the map.
When a lovelorn hill-sheep farmer is revealed as the vandalism culprit, and jailed for molesting a statue, the race for his land is on.
But it is not just farmers who throw their caps into the ring.
Stefan, wealthy foreign incomer and would-be squire, has ambitions beyond organising the Nant's first croquet orgy, and is after a vista big enough to contain his ego.
Young Rhys has just got a diploma in Business Studies and hopes to lure middle managers to bond in mud on wilderness weekends. And Gwyn, magistrate and conservationist, longs to create a nature reserve for his beloved birds, but first has to find the funds.
Elsewhere in the valley, life is punctuated by the museum's exhibitions of grass paintings, the Lord-Lieutenant's doodle auction, a policeman's lethal first-aid courses, and the sound of dynamite as the 'squire' gets impatient with his trout. Meanwhile the futures of a penniless playboy, a history teacher on the game, and a dealer in penis replicas hang in the balance as everyone awaits the outcome of the land auction.
But when a cat goes walkabout late on a wet afternoon, a bizarre sequence of events changes all the odds.
Information
Format:Paperback / softback
Pages:256 pages
Publisher:Bloomsbury Publishing PLC
Publication Date:21/06/2010
Category:
ISBN:9781408804377
Information
Format:Paperback / softback
Pages:256 pages
Publisher:Bloomsbury Publishing PLC
Publication Date:21/06/2010
Category:
ISBN:9781408804377