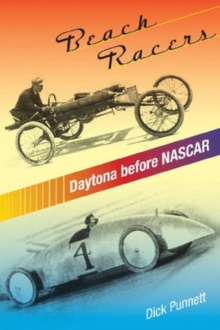 Beach Racers : Daytona Before NASCAR
Paperback / softback
Description
Every spring, hordes of fans descend upon Florida for the Daytona 500, the famed first race in the NASCAR season.
But how many know that racers have been bringing fast cars to the beach for more than one hundred years?""Beach Racers"" portrays the thrills and dangers of the first automobile races in Daytona.
In an era of poor roads, the flat, wide sands of Ormond and Daytona beaches proved to be the ideal venue for engineers and drivers pushing the technological envelope, looking for ways to make their cars go ever faster.
Dick Punnett has scoured libraries, auto museums, and historical societies throughout Florida, the Northeast, and the Midwest to track down stunning photographs and primary sources to learn what really happened during these early races.Filled with riveting photographs, fascinating anecdotes, and authoritative lists of winners, contestants, and record-setters, ""Beach Racers"" is a must-have for every true fan of NASCAR.
Information
Format: Paperback / softback
Pages: illustrations
Publisher: University Press of Florida
Publication Date: 15/04/2008
Category: Car racing
ISBN: 9780813032603