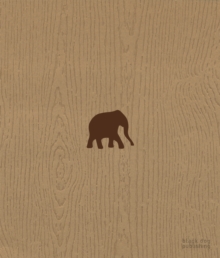 The Wood That Doesn't Look Like an Elephant : The Chase
Hardback
Description
"There was an old Indian craftsman who carved beautiful little elephants from unpromising blocks of timber.
Asked how he did it, he simply replied: I just cut away the wood that doesn't look like an elephant. " The craftsman's seemingly simple tale has remained the doctrine of creative agency The Chase for 30 years; from strategic planning, to conceptual thinking, to the final crafting in which every mark has to justify its reason for being.
To illustrate the breadth and diversity of their work, the book is structured into the categories found in design award annuals, but inverted so as to showcase the work of one agency over three decades.
The book is organised by design categories such as promotional items and calendars where renowned design writers, editors and practitioners judge projects by the agency, offering a global perspective on their work and ask the question, Do these ideas stand the test of time?
The critics also weigh in on whether ideas will be more or less important to the needs of an ever-changing media world."