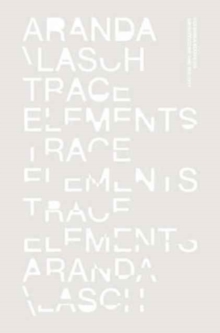 Description
"Trace elements" are minerals that exist in minute quantities necessary for the growth and development of cells.
Exposure to excessive quantities is toxic, but without them our bodies would atrophy.
They are the crystalline structures that support life.
Over the past decade, Aranda\Lasch has focused obsessively on these structures as a form of both organization and expression for architecture.
Their projects explore the interplay between rule-based systems and human ritual.
In scale, this work lies somewhere between furniture and building, so that what is built, drawn, and projected gives human measure to procedural thinking. Published on the occasion of the studio's exhibition "Meeting the Clouds Halfway" at the Museum of Contemporary Art (MOCA) Tucson, this book is a collection of recent explorations into modularity, craft, pattern, rhythm, material, and memory.
Trace Elements documents a wide-ranging and yet sharply focused body of work from an office dedicated both to intellectual exploration and the honing of a distinct design sensibility.
Information
Format: Paperback
Pages: 160 pages
Publisher: Columbia Books on Architecture and the City
Publication Date: 14/06/2017
Category: Theory of architecture
ISBN: 9781941332337
Free Home Delivery
on all orders
Pick up orders
from local bookshops
Also by Benjamin Aranda