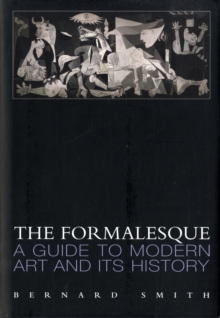 Description
In this richly illustrated book Professor Bernard Smith, who is often referred to as 'the father of art history in Australia', condenses the arguments presented in an earlier publication Modernism's History (1989) into a very accessible and helpful text which will prove useful for students and arts-interested readers.
He begins by listing and carefully explaining those terms which frequently occur in arts literature dealing with the modern period.
He then goes on to show that 'Modernism' has now become an historical period with its art forms both 'institutionalised' and 'globalised'.Having become an historical entity, art history's basic tools can now be employed to explain and describe it.
They include an investigation of the period's 'style', use of 'form' and attitudes to 'meaning'.
Using an art historical approach introduced by numerous mentors in the field of art history, he argues that the period that encompasses 'Modernism' in the arts might now be known as The Formalesque.
Ernst Gombrich praised Smith's work in this area and wrote that he was sure it would remain 'the focus of discussion about twentieth-century art'.
Information
Format: Hardback
Pages: 136 pages, col throughout
Publisher: Macmillan Art Publishing
Publication Date: 06/09/2007
Category: Painting & paintings
ISBN: 9781876832339