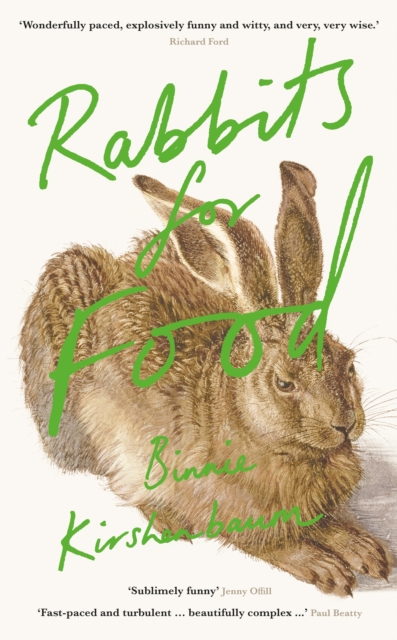 Rabbits for Food
Hardback
Description
'A bitingly funny, and occasionally heartbreaking, look at mental illness, love and relationships' The New York Times'Razor-sharp, astutely observed and acerbically funny' Guardian'A psychotic breakdown is not often the stuff of comedy but Binnie Kirshenbaum makes it so without belittling the subject.' Daily Mail'Darkly funny' RedBunny is sick to the back teeth of - well, everything, really, but especially New Year's Eve.
It's nothing more than forced fellowship, mandatory fun, and paper hats. And yet Bunny finds herself out at another New Year's dinner with her husband and a group of particularly irritating friends.
It's really no wonder that this provokes an extreme action that lands her in the psych ward of a prestigious New York hospital. Refusing treatment, Bunny passes the time chronicling the lives of her fellow "lunatics" and writing a novel about what brought her there.
Her story is a brilliant, brutally funny insight dive into the disordered mind of someone who sees the world all too clearly. Propelled by razor-sharp humour and rife with pinpoint observations, Kirshenbaum examines what it means to be unloved and loved, to succeed and fail, to be impervious and raw.
A bravura literary performance from one of America's finest writers.
Information
Format:Hardback
Pages:384 pages
Publisher:Profile Books Ltd
Publication Date:14/11/2019
Category:
ISBN:9781788164658
Other Formats
from £8.79
EPUB from £5.48
Information
Format:Hardback
Pages:384 pages
Publisher:Profile Books Ltd
Publication Date:14/11/2019
Category:
ISBN:9781788164658