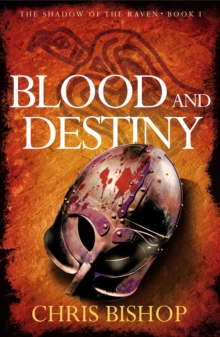 Blood and Destiny
Paperback / softback
Description
Set in Wessex at the time of Alfred the Great, Blood and Destiny is the first in the red-blooded and thrilling Shadow of the Raven series.
In it we meet Matthew, a novice monk who joins his brother Edwin in stating his allegiance to Alfred and standing alongside him in the savage battle against the Vikings at Chippenham in which the Saxon army is virtually wiped out. A small band of survivors retreat to hide in the desolate marshes at Athelney.
Disillusioned and demoralised the weary soldiers question their ability to take on the mighty Guthrum, leader of the Vikings again but King Alfred is resolute: they can and will win.
Blood and Destiny is an epic and sometimes brutal story of triumph over adversity as we witness this critical turning point in English history through Matthew's eyes as Alfred returns to defeat the Vikings and restore his kingdom.
Information
Format: Paperback / softback
Pages: 356 pages
Publisher: RedDoor Press
Publication Date: 05/05/2017
Category: Historical fiction
ISBN: 9781910453339