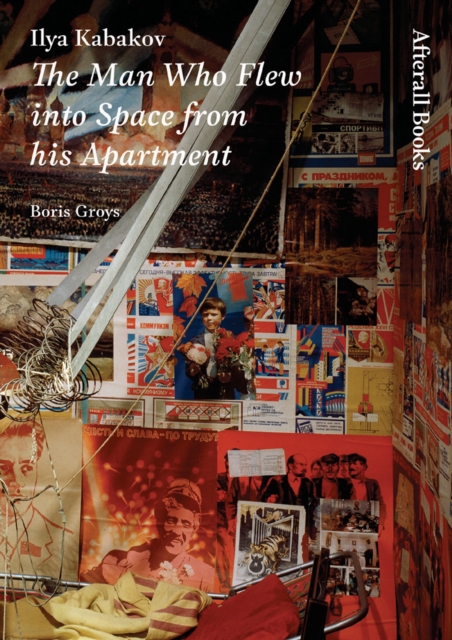 Ilya Kabakov : The Man Who Flew into Space from his Apartment
Paperback / softback
Description
An illustrated study of one of Ilya Kabakov's most fantastic installations. The fictitious hero of this 1984 installation is a lonely dreamer who develops an impossible project: to fly alone in cosmic space.
But this dream is also an individual appropriation of a collective Soviet project and the official Soviet propaganda connected to it.
Having built a makeshift slingshot, the hero apparently flies through the ceiling of his shabby room and vanishes into space.
The miserable room and the primitive slingshot suggest the reality behind the Soviet utopia, in which where cosmic vision and the political project of the Communist revolution are seen as indissoluble. The Man who Flew into Space from His Apartment also raises questions of authorship in modernity.
All of Kabakov's work is made in the name of other, fictitious artists.
This reveals a hidden rule of the modern art system: only an artist who doesn't want to be an artist or who doesn't even know that he is an artist is a real artist-just as only an artwork that does not look like an artwork is a real artwork.
The installation is a narrative, the documentation of a fictitious event. Afterall Books are distributed by The MIT Press.
Information
Format:Paperback / softback
Pages:56 pages, 14 color illus., 20 b&w illus.
Publisher:Afterall Publishing
Publication Date:05/05/2006
Category:
ISBN:9781846380044
Information
Format:Paperback / softback
Pages:56 pages, 14 color illus., 20 b&w illus.
Publisher:Afterall Publishing
Publication Date:05/05/2006
Category:
ISBN:9781846380044