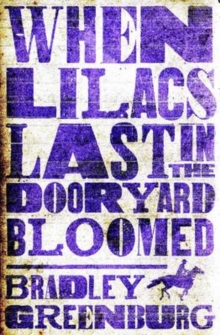 When Lilacs Last in the Dooryard Bloomed
Paperback
Description
The end of slavery is no guarantee of freedom. When Clayton McGhee journeys north with his parents and grandparents in search of a new life, they must build a homestead with their own labour and defend their right to own land from powerful vested interests and deep rooted prejudice.
Thirty years later, Clayton is still forced to defend his livelihood and his family's safety from racism and greed.
But life is more complex now, as the men of influence in this increasingly mixed community find to their cost.
When Lilacs Last in the Dooryard Bloomed is a riveting adventure story about fathers and sons and the difficult moral choices which resound down the generations as America moves slowly towards freedom and equality after the death of Lincoln.
Information
Format: Paperback
Pages: 450 pages
Publisher: Sandstone Press Ltd
Publication Date: 19/06/2014
Category: Historical fiction
ISBN: 9781908737878