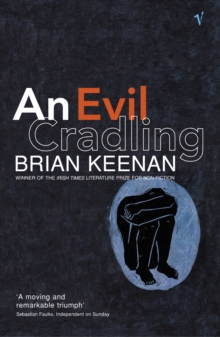 An Evil Cradling
Paperback
Description
Brian Keenan went to Beirut in 1985 for a change of scene from his native Belfast.
He became headline news when he was kidnapped by fundamentalist Shi'ite militiamen and held in the suburbs of Beirut for the next four and a half years.
For much of that time he was shut off from all news and contact with anyone other than his jailers and, later, his fellow hostages, amongst them John McCarthy.
Information
Format: Paperback
Pages: 352 pages
Publisher: Vintage Publishing
Publication Date: 15/04/1993
ISBN: 9780099990307
Free Home Delivery
on all orders
Pick up orders
from local bookshops
Reviews
Showing 1 - 5 of 5 reviews.
Review by tripleblessings
16/06/2015
Brian Keenan's story of his visit to Beirut in 1985, when he was kidnapped by fundamentalist Shi'ite militiamen and held captive for the next 4 1/2 years. For much of that time he was shut off from all contact with the outside world. A good book from a horrific story.
Review by ablueidol
16/06/2015
I was shocked to see that the book is 14 years old and is about events that are almost 20 years ago. Shocked in part because where has the time gone and in part because nothing has changed in the middle east. Until a political agreement over the Palestinians nothing can change. The war on terrorism is neither a war or about terrorism. South Africa and Northern Ireland show away forward. But America has got to face its religious Christian right who are a major western cause for a lack of a political settlment. All this is a far cry from the suffering of two men recorded in the day to day horror of trying to save their humanity. Yet could they speak out about the political struggles that made them victims?
Review by Clueless
16/06/2015
I found Keenan's description of his captors quite educational. This ties in with Sapolsky's [Monkeyluv] and other theories of early childhood developmental.
Review by infjsarah
16/06/2015
In the mid 90's I read a lot of the books written by the hostages taken in Lebanon. The hostages were released when I was in my late teens and I still remember the pictures of these frail men leaving planes. Of all the books, this is the best. It is literate and emotional. Brian Keenan is incredibly honest about how he felt. It can be a hard book to read - several pages were read through a haze of tears. But what I remember most about it is the relationship between him and John McCarthy and how they kept each other sane during an insane situation.Don't miss it.
Review by bodachliath
16/06/2015
A beautifully written account of Keenan's time as a hostage in Lebanon, this is a moving and eloquent tribute to the human spirit.