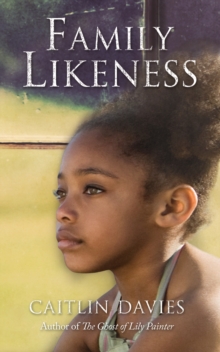 Description
In a small Kent town in the 1950s, a bewildered little girl is growing up.
Ostracised because of her colour, she tries her best to fit in, but nobody wants anything to do with her.
A nanny climbs the steps of a smart London address. She's convinced that her connection to the family behind the door is more than professional. And on the walls of an English stately home, amongst the family portraits, hangs an eighteenth-century oil painting of a mysterious black woman in a silk gown.
In ways both poignant and unexpected, the three lives are intertwined in a heartbreaking story of prejudice and motherless children, of chances missed, of war time secrets and the search for belonging...
Information
Format: Hardback
Pages: 320 pages
Publisher: Cornerstone
Publication Date: 04/07/2013
ISBN: 9780091944179
Other Formats
Paperback from £6.85
EPUB from £4.99
eAudiobook MP3 from £8.00
Free Home Delivery
on all orders
Pick up orders
from local bookshops
Reviews
Showing 1 - 2 of 2 reviews.
Review by judylou
16/06/2015
Told through two voices in two different times, Family Likeness is a very moving story. Muriel is a little girl of mixed race. Her soldier father has returned to America, leaving her mother with a child in a time rife with prejudice. Muriel is placed in a children's home, where she must stay until she reaches the leaving age of 16. Muriel is a clever girl who wants nothing more than to be loved and included in a family.Rosie, Muriel's daughter, is at a crossroads in her life. A school teacher, she is overlooked for promotion and leaves her job. Rosie has attempted to find her grandparents in the past, and she has finally uncovered some information which leads her to the Murry family living in London. She obtains a job as a nanny for Jonas Murry and his two young children. Here she finds a family in distress, missing their mother who died tragically.This is as much a story of family and belonging as it is of the emotional result of rejection and abandonment. Rosie is unable to come to terms with her mother's acceptance of her life and although Rosie herself had the fortune of a loving family, she is compelled to search for her mother's parents, with no understanding of how this will affect her mother. There are quite a few characters in this book, each deftly drawn, and each of them searching for their own identity and their own definition of family.
Review by Margitte123
16/06/2015
It takes only one descendant to get angry enough to demand access to strictly confidential war records and by doing that opens up a Pandora's box of hurt, prejudice, race discrimination and the stories of the lost children, victims of the Second World War.Rosie Grey secretly gets a job as a nanny in an affluent London family, Pembleton Crescent 68, taking care of Ella and Bobby, the two children of Jonas Murrey. She starts writing a diary, while her mom, Muriel Wilson, unbeknownst to what her daughter is up to, is also finally piecing her own life story together. The well-written tale takes the reader through the 'underworld', or rather 'under-war' of the casualties of war who were not honored with monuments and national holidays. Their stories were, in fact, stored deeply away in government offices all over the world for too many years. All children who are denied their rights to know their parents, have benefited from the work of these courageous, often angry, descendants. They took a stand and won against the higher powers. These people in high offices who determined their lives, never personally witnessed the results of their self-serving decisions. None of us will ever be okay with discrimination against us, why do we expect other people to be happy with it and disallow them a choice in the decisions that will destroy their lives!Family Likeness is giving these children their voices on so many levels. Apart from enjoying this well-constructed book, a riveting fast moving narrative, it was an emotional ride through the lives of two remarkable women who not only endured much in their lives, but also learnt the power of giving in order to receive. They will change all the lives of the people they meet. They have changed mine as well. An excellent read! A beautiful, gripping, compassionate story of family and hope. Finally, a monument to these beautiful innocent children. I strongly recommend this book!