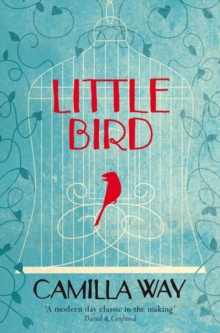 Description
Three identities, no known name - and an obsessed pursuer from the past.It took one second to snatch the child.
One silent, unseen moment to pluck her from the world.
In a click of a finger, a blink of an eye, she was gone.
As if, like a bird, she had just flown away.Kate never speaks about the past, and you would never know at first who she was.
But, if you looked closely, you might see how she glances nervously over her shoulder, as if she were being followed.
If you paid attention, you might hear how carefully she speaks. And if you were to search, you might find the old newspaper clippings she keeps hidden away: Kidnap Girl "Like Wild animal", The Mysterious Disappearance of "Little Bird".But these are just fragments of a long buried past - another life, another girl.
Secrets left unspoken, until now...
Information
Format: Paperback
Pages: 400 pages
Publisher: HarperCollins Publishers
Publication Date: 06/08/2009
ISBN: 9780007242375
Free Home Delivery
on all orders
Pick up orders
from local bookshops
Reviews
Showing 1 - 2 of 2 reviews.
Review by SmithSJ01
16/06/2015
It was with excitement that I opened the covers of 'Little Bird' having devoured and recommended 'The Dead of Summer' to everyone I knew. I wasn't disappointed with Camilla Way's second novel. Although not quite packing the same punch as her debut novel, LB has been a thrilling and highly enjoyable read. You do have to suspend some sense of belief at times but then again I was reflecting on cases where people have been held captive for decades without knowing about another life, a life outside of their captivity. LB is a clever novel, there are twists along the way and you never quite know how Elodie will react. Her character is very bird like and I loved the descriptive passages describing her appearance and reaction to her settings. Each persona Elodie gives to herself is different, and I don't know which Elodie I liked the most. As a character she had guts and determination but still with a sense of vulnerability.As I was reading the novel I found myself wondering how she pulled through, how did she become who she was? Could it all be down to the American linguist? It took a while to realise her life with Ingrid, the American was in many ways no different to her life in France but this time it seemed worse somehow, because Elodie had seen a different life. Circumstances then dictate a rapid change in her life and Elodie becomes someone new.I found the middle section of the novel too long and felt this could've been cut short, even by about 20 pages. I know this might have made the writing harder to accomplish but it might have kept the pace going sufficiently enough to have been a five star novel. The plot is the driving force in this novel and it was nice to read a novel where the author has focused on what is to happen and it is at times as if the characters don't know where they are heading. In fact, the reader doesn't really know where they are heading, again that is nice to experience. I'm looking forward to sharing this novel with friends, it's a cracking read and an author I will enjoy reading more by.
Review by DubaiReader
16/06/2015
Loved it!Customer review from the Amazon Vine™ Programme (What's this?)I'm really surprised at the critical reviews for this book, I really enjoyed it, right to the last page. Perhaps The Dead of Summer was just too hard an act to follow - I shall certainly be adding it to my reading list.Little Bird was a little confusing to start with, with two time lines and sets of characters but that soon resolved itself and I was well and truly gripped.I thought the characters were wonderfully well depicted, even those who were less central. I fell for Kate's love interests, especially Bobby.The story line revolves around a toddler, snatched from her pram and not heard of for ten years. When she turns up she has no speech but can perfectly immitate the sound of the forest birds.Intensive tuition results in her gradually learning to speak and as such she is the only "wild child" to learn to do so. She is a fascinating scientific study.As she grows into adulthood she rejects this identity and with the help of good friends, eventually finds a niche for herself.I shan't say more for fear of spoilers. This is a great book with an unusual premise and I highly recommend it.