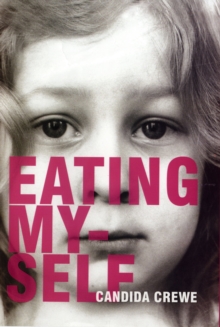 Description
Candida Crewe wonders whether there's anything 'normal' about any woman's relationship with food and weight.
While she now appears enviably slim to everyone but herself, Candida has always worried, sometimes obsessed, about her weight. "Eating Myself" chronicles her life with food and argues convincingly that while the details obviously differ, the story of her everyday struggle with weight is the story of Every woman.
When she realized she was bored with both herself and her 'normal' but tedious relationship with food she set about discovering that there was more to life than constantly thinking about what she ate or daren't, even though the sight of a much thinner friend cart-wheeling in just a bikini could still induce a half-hour lie-down and a non-existent lunch. "Eating Myself" is an extraordinary and personal book, but one which will touch many readers, while echoing the feelings and behaviour of many more. And still others will be deeply shocked by why it's no longer unusual to regard food as an enemy.
Information
Format: Hardback
Pages: 256 pages
Publisher: Bloomsbury Publishing PLC
Publication Date: 03/04/2006
Category: Biography: general
ISBN: 9780747577553
Other Formats
Paperback from £6.15
EPUB from £7.59
Free Home Delivery
on all orders
Pick up orders
from local bookshops
Reviews
Showing 1 - 1 of 1 reviews.
Review by elliepotten
16/06/2015
I almost Pearl-ruled this one - but I'm glad I persevered. The book is part autobiography, part 'women's studies', part social sciences. The first fifty pages or so, in which Crewe lays out her aristocratic family background, seemed a tad unnecessary, but after that it was plain sailing. In fact, in the last few pages, reflecting on the writing of the book, Crewe admits that originally it had comprised rather less autobiography, but that it had become clear that some context was required against which to set her thoughts and reflections. Although she skims over her problems with anorexia and bulimia, and much of her interest in food stems from these experiences, these extremes are by no means the focus of the book. Like a less naive Bridget Jones, Crewe's experiences with food and diet are every woman's. Her skill lies in her keen perception of thought processes that women often don't even notice they're entertaining. From falling off the diet wagon in a hail of chocolate biscuits to the things that run through our minds when we're confronted with a buffet table, I recognised myself in an awful lot of the situations she describes! As Crewe progresses through the years to the healthier viewpoints she entertains nowadays, she also poses some interesting questions about why we feel the need to be thin in the first place. Are we dieting for men? For our family and friends? Other women? Or for ourselves? And what do we think it will achieve? Do we believe that if we were thinner our love lives would miraculously be overflowing with lustful suitors? That our very personalities would change to make us happier, more free, more likely to be spontaneous and adventurous? There are a lot of thought-provoking issues raised in this book, and Crewe seems to have a knack of voicing our foibles in such a blunt way that it frequently made me stop and think, 'gosh, we are a lot of idiots to keep making ourselves miserable investing in these ideals!' The style of the book, with its unflinching honesty and self awareness and wealth of personal anecdotes, helps differentiate it from the more aggressive, though no less compelling, 'political feminism' books on the market (for example, Naomi Wolf's 'The Beauty Myth'), and keeps the tone friendly and inclusive. I think every woman, young and old, fat and thin, would come away from this book with something to think about, and probably a more positive and balanced view of their own bodies and eating habits to boot. Recommended.
Also by Candida Crewe