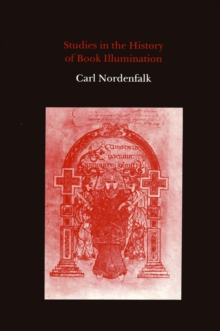 Studies in The History of Book Illumination
Hardback
Description
Professor Nordenfalk's work over the last forty years has represented perhaps the most important effort made in these decades to clarify the development of book illumination in the late antique and early medieval periods.
His papers on late antique and insular manuscript painting in particular are recognized as standard works on the subject. This volume brings together twenty-three of the author's most significant papers on manuscript illumination, covering the period from the origins of the art in late antiquity to the flowering of insular and Ottonian illumination.
Seven articles cover the late antique period, seven subsequent papers deal with insular manuscripts, and six are concerned with Ottonian illumination.
All of the studies have been reset, and have been extensively revised by the author just prior to his death in 1992.
There is a comprehensive index.
Information
Format: Hardback
Pages: 386 pages, 215 illus.
Publisher: Pindar Press
Publication Date: 31/12/1992
Category: Decorative arts
ISBN: 9780907132462