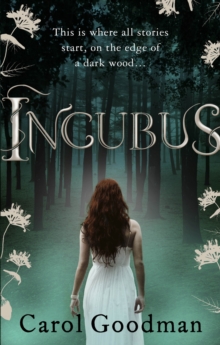 Description
'This is where all stories start, on the edge of a dark wood...' Ever since moving to Fairwick to take up a teaching post at the local college, Callie has been having vivid, erotic dreams about a man made out of moonlight and shadows.
Dreams she begins to fear as well as anticipate...She learns that her home - a Victorian cottage at the edge of a wood she bought on a whim - is supposedly haunted. And then her new - and rather strange - colleagues tell her a local legend about an incubus demon with a human past who was enchanted by a fairy queen...
Information
Format: Paperback
Pages: 480 pages
Publisher: Ebury Publishing
Publication Date: 01/07/2011
Category: Fantasy
ISBN: 9780091940188
Free Home Delivery
on all orders
Pick up orders
from local bookshops
Reviews
Showing 1 - 2 of 2 reviews.
Review by wyvernfriend
16/06/2015
There were some very believeable parts of this story, young PhD student Cailleach (Cally) McFay looks for job in a small college, would like something bigger but something attracts her to this one. When she discovers that her favourite guilty secret of her youth author's house is available to buy, with a lot of her papers there for her to research, the conclusion was foregone. Then she discovers that in fact her house is haunted, by an Incubus, and that there are more supernatural creatures around her, including herself.There were also some bad moments, the supernatural creatures were pretty paranoid but not paranoid enough, nor did they really notice when someone started feeding on staff and students, or start making a list of possible suspects. One minute people are typical researchers and in the next they're behaving against character. Oh and Cailleach McFey, seriously, the fact that she has abilities was in her name, it's more than a little obvious.It's not a paranormal romance, it's a paranormal story with some romantic elements, leaning more towards the urban fantasy realm of story. The main character needs to grow a little more backbone and learn a bit more about herself before long. Faerie could spit her out in pieces. If I was faerie I'd be inclined to put her in a safe place and ensure she doesn't put herself in harms way, and possibly find her a nice person to have babies with so her abilities could possibly be passed on to a few others.Not a bad read, lacked a certain something to bring it out of the ordinary.
Review by juniperjungle
16/06/2015
I enjoyed Carol Goodman's book Arcadia Falls earlier this year, and her cowritten book Black Swan Rising last year so I was really excited to read her new book Incubus, the first in a new urban fantasy series.<br/><br/>The plot starts pretty slowly, Callie moves to Fairwick to teach folklore. Very quickly as the reader you start to get the feeling that something is a little unusual about Fairwick, but it takes Callie a lot longer to catch on herself. I actually found this a little frustrating, Callie is supposed to be an expert in things including fairy tales, gothic fiction and demons but she just doesn't seem to question what's going on around her. For me the book really got into its stride after about the first third when Callie begins to discover the truth about Fairwick and her colleagues at the school. Whereas it took me a few days to get through the first third, once the plot really kicked in I couldn't put the book down and finished it within a couple of hours.<br/><br/>Callie is an interesting character, I generally found that I liked her but as I've already said I did find her frustrating at times and wanted to shake her. I did really like the supporting cast of characters, and I liked the fact that as well as ticking the usual supernatural boxes there were a few supernatural species included that I've haven't seen appearing frequently. For me this meant that there were new lores to learn a bit more about, and I think this definitely helped to keep my interest.<br/><br/>I think that this is a decent start to a new series and I will definitely be looking out for the next book in the series. I just wish that it had had a stronger opening and that I could have loved the book instead of thinking it was pretty good.
Also in the Fairwick Chronicles series | View all