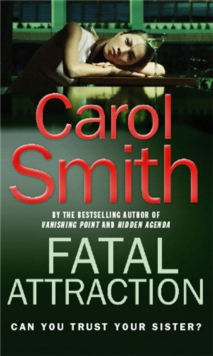 Fatal Attraction
Paperback
Description
When Rose sees Joe in an Oxford bar, for her it is instant infatuation.
He is everything she could ever want: gifted musician, wit and high achiever.
In her mind, at least, they are ideally matched and a burning desire for him takes hold.
Fate, however, has other plans and Joe has no intention of settling down.
All Rose will ever be to him is part of his student past.
Instead he embarks on a dazzling career which takes him abroad for a number of years, leaving Rose alone with shattered dreams. She knows what true happiness can be like. Her parents have always been very well married, and the late arrival of her kid sister, Lily, helped make the family complete.
But when Joe returns and falls for Lily, unaware that Rose still has feelings for him, a dangerous rivalry ensues ...one that can only lead to murder.
Information
Format: Paperback
Pages: 352 pages
Publisher: Little, Brown Book Group
Publication Date: 04/10/2007
Category: Crime & mystery
ISBN: 9780751537987
Free Home Delivery
on all orders
Pick up orders
from local bookshops
Reviews
Showing 1 - 1 of 1 reviews.
Review by Bookmarque
16/06/2015
Not as good as some of her other novels because the plot is very one-dimensional and the main character, Rose, is not very sympathetic. Everything is focused on Rose's irrational, 20 year obsession with Joe; a one-night-stand from college. She is a truly idiotic character. Intellectually she is a genius and works a corporate job at which she excels and gains promotion after promotion. Emotionally she is a moron and fixates onto Joe with a fierceness and lack of embarrassment that is hard to take. She continually throws herself at him and is harshly rejected. Eventually Joe marries her younger sister, but even this does not deter her. Instead she hatches a complicated plot to get Joe back. Yep, she thinks she had him once and that they are destined to be together. Deluded much? She's pretty repulsive and I don't wonder why Joe wants nothing to do with her. The ending while interesting, lacks follow through. We're given a glimmer of what may come, but because we've been basically bored to tears with the proceedings up until this point, we don't care all that much. There is no upshot, no impact, it just sort of fizzles. I think if less attention had been paid to Rose and other plot threads worked in, the emotional level might be high enough for the reader to care. Smith might also have given us more sympathetic characters to latch onto instead of Rose, but we're left with boring and ineffectual puppets that basically deserve what they get. As it is, I do hope Rose gets what's coming to her, but don't really give a shit if she doesn't.