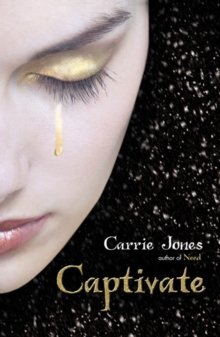 Description
Zara and her friends knew they hadn't solved the pixie problem for good.
Far from it. The king's needs grow deeper every day he's stuck in captivity, while his control over his people becomes weaker.
It's made him vulnerable. And now there's a new king in town. A turf war is imminent. The new pixie king is moving in quickly. He swears that he and Zara are destined to be together, that he's one of the good guys.
Zara isn't so sure. Despite herself, she wants to trust the new king, but there's a lot more than her relationship with boyfriend Nick at stake.
It's her life - and his.
Information
Format: Paperback
Pages: 288 pages
Publisher: Bloomsbury Publishing PLC
Publication Date: 01/03/2010
Category: Fantasy
ISBN: 9781408807415
Free Home Delivery
on all orders
Pick up orders
from local bookshops
Reviews
Showing 1 - 1 of 1 reviews.
Review by LarissaBookGirl
16/06/2015
There is a house deep in the woods hidden by glamour, fenced by iron and full of pixies. Everyday as more and more pixies show up in Bedford, Zara, Nick and her friends round up these pixies and trap them in this house. Everyday as more pixies are rounded up the house becomes more volatile, its occupants more deranged and it is only a matter of time till something gives.Anyone can see how much in love Zara and Nick are, they are devoted to each other and nothing and no one will ever get in the way of that. Then Zara meets Astley, a pixie king. Astley is not like other pixies, at least Zara is hoping very much that he isn't because Zara is about to make a choice to step into her destiny and her only hope of survival, and of saving the one she loves, is put her trust in Astley. But you should never trust a pixie.Captivate is a pair of green eyes that are really silver, it is a kiss that is filled with need and desire and pain. Zara has long been a normal human girl, a pacifist and strongly against all pixies, now however all that is changing. All hell is about to break lose and Zara has some life changing decisions to make, however an act of love may yet turn against her. A teen story of pixies, weres and romance that is filled with blood, danger and mythology.