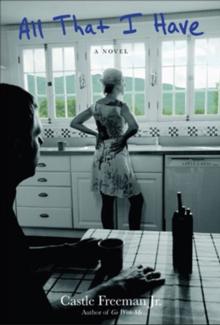 All That I Have
Paperback
Description
Wing is an experienced, practical man who enforces the law in his corner of Vermont with a steady hand and a generous tolerance.
But when local tearaway Sean 'Superboy' Duke starts to get tangled up with a group of major league Russian criminals, things start to go awry in the sheriff's small, protected domain.
With an ambitious and aggressive deputy snapping at his heels and a domestic crisis of his own to confront, Wing must call on all the personal resources he has cultivated during his working life: patience, tact, and - especially - humour.
Information
Format: Paperback
Pages: 176 pages
Publisher: Duckworth Overlook
Publication Date: 01/01/2010
ISBN: 9780715639023
Free Home Delivery
on all orders
Pick up orders
from local bookshops
Reviews
Showing 1 - 1 of 1 reviews.
Review by presto
16/06/2015
Lucian Wing is County Sheriff, has been for some years; he learned wisely from his old boss and predecessor, among the many things he learned: wait for things to come to you. Lucian pretty much applies that attitude to his whole way of life. He is laid back, easy going, patient, non-confrontational, let things work themselves out he believes; unfortunately his deputy sees things differently, his deputy, Lyle Keen, is young, wants results and thinks you must chase them; he wants Sheriff Wing's job.A young tearaway, Sean 'Superboy' Duke, popular with the ladies, takes on more than he bargains for when he helps himself to something of value belonging the some unscrupulous big time Russian criminals resident in Sheriff Wing's county. Wing's way of handling the matter does not meet with his deputies approval, the old ways don't work today according to Keen, and with the next election for Sheriff looming, maybe Lucian should be worried. It's a good story, but really it could be any story, for there is so much more to this than a good story. From the very first page Lucian, as he begins his tale, draws the reader into his private world and wins him over. Immediately one can hear the sound of his voice, easy, slow, gentle, it is almost impossible to read this fast, it would completely miss the point. Add to that the convincing dialogue, conversations comprising a string of short single line mild retorts; again one can hear the voices, the pace, so clearly.Lucian is full of little snips of wisdom, he by his own admission is not an educated man, but you don't need to be educated to be wise, and Lucian is a wise man. He also has very dry, droll humour and wit, and the pages of this little book are filled with all this and much more. If there is a complaint about this book it could only be that it is that it is too short! One could listen to Lucian without ever tiring, whatever it is he has to say. One could learn a lot from this little book, one will certainly be entertained.