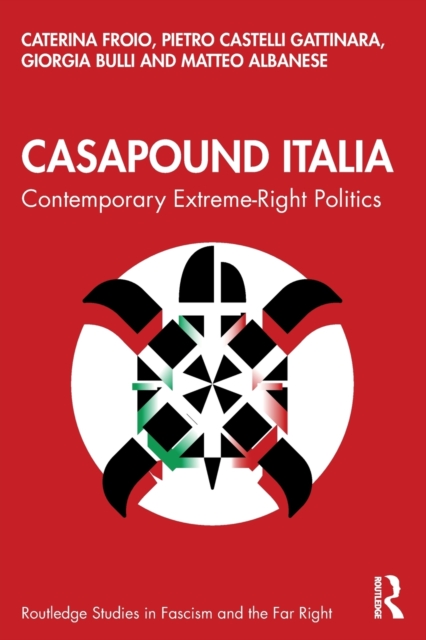 CasaPound Italia : Contemporary Extreme-Right Politics
Description
In 2003, the occupation of a state-owned building in Rome led to the emergence of a new extreme-right youth movement: CasaPound Italia (CPI).
Its members described themselves as 'Fascists of the Third Millennium', and were unabashed about their admiration for Benito Mussolini.
Over the next 15 years, they would take to the street, contest national elections, open over a hundred centres across Italy, and capture the attention of the Italian public.
While CPI can count only on a few thousands votes, it enjoys disproportionate attention in public debates from the media.
So what exactly is CasaPound? How can we explain the high profile achieved by such a nostalgic group with no electoral support?In this book, Caterina Froio, Pietro Castelli Gattinara, Giorgia Bulli and Matteo Albanese explore CasaPound Italia and its particular political strategy combining the organization and style of both political parties and social movements and bringing together extreme-right ideas and pop-culture symbols.
They contend that this strategy of hybridization allowed a fringe organization like CasaPound to consolidate its position within the Italian far-right milieu, but also, crucially, to make extreme-right ideas routine in public debates.
The authors illustrate this argument drawing on unique empirical material gathered during five years of research, including several months of overt observation at concerts and events, face-to-face interviews, and the qualitative and quantitative analysis of online and offline campaigns.
By describing how hybridization grants extremist groups the leeway to expand their reach and penetrate mainstream political debates, this book is core reading for anyone concerned about the nature and growth of far-right politics in contemporary democracies.
Providing a fresh insight as to how contemporary extreme-right groups organize to capture public attention, this study will also be of interest to students, scholars and activists interested in the complex relationship between party competition and street protest more generally.
Information
Format:
Pages:174 pages, 4 Tables, black and white; 22 Illustrations, black and white
Publisher:Taylor & Francis Ltd
Publication Date:12/02/2020
Category:
ISBN:9780367435493
Information
Format:
Pages:174 pages, 4 Tables, black and white; 22 Illustrations, black and white
Publisher:Taylor & Francis Ltd
Publication Date:12/02/2020
Category:
ISBN:9780367435493
Also in the Routledge Studies in Fascism and the Far Right series | View all