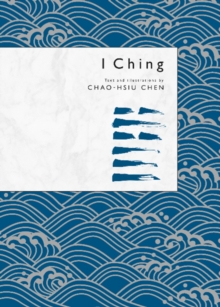 Description
The oldest oracle in the world was created over 4,500 years ago by Fu Xi, the mythical First Emperor of China.
The I Ching, or Book of Changes, has been used ever since as a venerated source of philosophical wisdom.
Consult it with respect and you will receive advice on how to act now-and in the future.
Now Chao-Hsiu Chen's 64 exquisite paintings make it easier to understand than ever before, and the I Ching's wisdom is accessible to everyone, anywhere, and at any time.
Includes three metallic coins.
Information
Format: Hardback
Pages: 144 pages
Publisher: Schiffer Publishing Ltd
Publication Date: 28/02/2019
Category: The I Ching
ISBN: 9780764357145