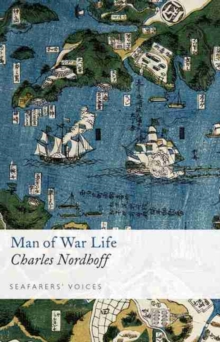 Man of War Life: Seafarers' Voices 9
Hardback
Description
Like many a restless teenager before him, Charles Nordhoff craved excitement and in 1844, when barely 14, he managed to talk his way into the US Navy.
A bookish lad who had been apprenticed to a printer, Nordhoff was better educated than most of his fellow seamen, and was well equipped to describe what became a three-year round-the-world adventure. He was lucky in his ship, USS Columbus, a large 74-gun ship of the line that had been chosen to undertake a diplomatic mission to China, and then to Japan, in an abortive attempt to open the latter to American trade.
In the course of this voyage, Nordhoff was to see many countries of south-east Asia and the Far East, before crossing the Pacific, visiting South America, rounding Cape Horn, and finally returning to Norfolk, Virginia, having crossed the Equator six times.
Apart from its descriptions of exotic climes, much of the interest in the book lies in a boy's view of naval life and how the ship was run.
The US Navy was small and followed very conservative principles, with an emphasis on discipline, routine and training that would have been familiar a century earlier. However, it was also subtly different: more humane in its treatment of the crew, less draconian in punishment, and a promoter of what would be considered 'Victorian' moral values.
The book offers a valuable and entertaining account of life in the last days of the sailing warship.
Information
Format: Hardback
Pages: 277 pages
Publisher: Pen & Sword Books Ltd
Publication Date: 30/03/2013
Category: Memoirs
ISBN: 9781848321649