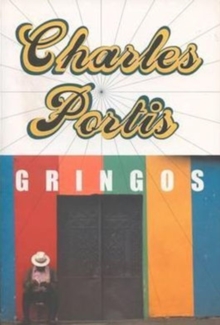 Gringos
Paperback / softback
Description
Jimmy Burns is an expatriate American living in Mexico.
For a time, Jimmy spent his days unearthing pre-Colombian artefacts.
Now he makes a living doing small trucking jobs and helping out with the occasional missing person situation.
However, Jimmy's laid back lifestyle is being seriously imposed upon by a ninety-pound stalker called Louise whose particular fascination with Jimmy is a mystery to him.
Add to this a sudden wave of hippies (led by a murderous ex-con guru) in search of psychic happenings, archaeologists unearthing (illegally) the Mayan tombs, and Louise and her bizarre husband's quests for UFO landing sites, and Jimmy's simple existence is facing a clear and present danger.
Information
Format: Paperback / softback
Pages: 272 pages
Publisher: Duckworth Overlook
Publication Date: 04/01/2011
ISBN: 9780715640982