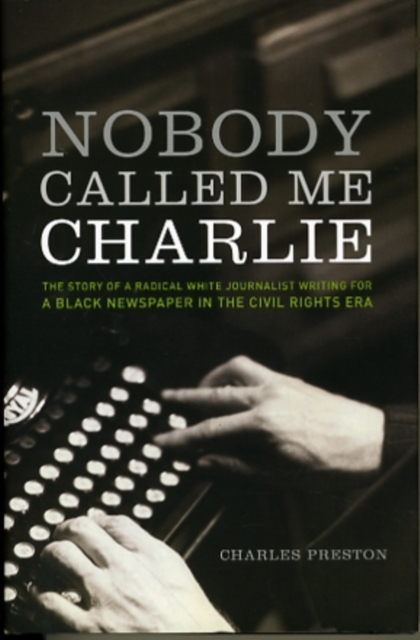 Nobody Called Me Charlie : The Story of a Radical White Journalist Writing for a Black Newspaper in the Civil Rights Era
Hardback
Description
In the 1940s, at the height of segregation, Charles Preston became the unlikely newest worker at a black owned-and-operated newspaper.
Preston, a white man and, unbeknownst to most of his colleagues, a member of the Communist Party, quickly came face to face with issues of race and injustice that would profoundly impact his life and change the way he understood United States society. This fictionalized account of his experience tells readers what it was like to be the only white worker, and a communist at that, at a black newspaper, while unflinchingly depicting the racism that was so common and accepted in the 1950s.
This book draws us into a world few white people knew about, not in a voyeuristic but in a deeply human way.
The quotidian elements of daily life--at work, at home, in the neighborhood--are described with humor and pathos, but this account rises above mere anecdote.
It takes on the central question of this nation's history: can a truly human and humane society be built on a foundation of profound and pervasive racial inequality?
Of course, the answer is no. Yet how do we make such a society? Or put another way, how must white people try to live their lives and how must they connect with their black brothers and sisters, personally and politically, to make a world in which the horrible scars of racism are healed once and for all?
The answer that shines through Preston's book--whether he is writing (and reporting) about work, local politics, the civil rights struggle, housing, education, entertainment, travel, sports, business, child-rearing, friendship, or intimaterelationships--is that whites must do what he did: give up their whiteness.
This is a book you will not forget.
Information
Format:Hardback
Pages:304 pages
Publisher:Monthly Review Press,U.S.
Publication Date:01/01/2010
Category:
ISBN:9781583672020
Information
Format:Hardback
Pages:304 pages
Publisher:Monthly Review Press,U.S.
Publication Date:01/01/2010
Category:
ISBN:9781583672020