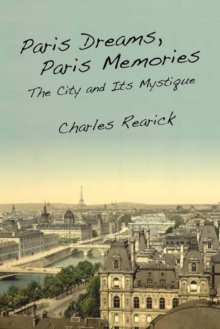 Paris Dreams, Paris Memories : The City and Its Mystique
Paperback / softback
Description
How did Paris become the world favorite it is today?
Charles Rearick argues that we can best understand Paris as several cities in one, each with its own history and its own imaginary shaped by dream and memory. Paris has long been at once a cosmopolitan City of Light and of modernity, a patchwork of time-resistant villages, a treasured heirloom, a hell for the disinherited, and a legendary pleasure dome. Each of these has played a part in making the enchanting, flawed city of our time. Focusing on the last century and a half, Paris Dreams, Paris Memories makes contemporary Paris understandable.
It tells of renewal projects radically transforming neighborhoods and of counter-measures taken to perpetuate the city's historic character and soul. It provides a historically grounded look at the troubled suburbs, barren of monuments and memories, a dumping ground for unwanted industries and people. Further, it tests long-standing characterizations of Paris's uniqueness through comparisons with such rivals as London and Berlin.
Paris Dreams, Paris Memories shows that in myriad forms-buildings, monuments, festivities, and artistic portrayals-contemporary Paris gives new life to visions of the city long etched in Parisian imaginations.
Information
Format: Paperback / softback
Pages: 296 pages
Publisher: Stanford University Press
Publication Date: 06/04/2011
Category: European history
ISBN: 9780804770934
Other Formats
Hardback from £57.95
EPUB from £16.19
Also by Charles Rearick