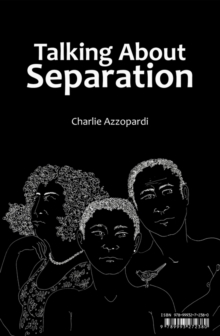 Talking About Separation
Paperback / softback
Description
Talking About Separation is one in a series of books which addresses marital separation and its impact on children in their present and future lives.
The books are intended to help parents minimise the long-term trauma of marital separation on children and to help adolescents and children clarify ideas about separation and armour themselves against the negative effects that ensue.
These books, which have a bilingual text in English and Maltese, were written by Systematic Family Therapist Charlie Azzopardi who is trained in diverse psychotherapeutic modalities.
Information
Format: Paperback / softback
Pages: 48 pages
Publisher: Midsea Books Ltd,Malta
Publication Date: 31/12/2008
Category: Society & culture: general
ISBN: 9789993272380
Also by Charlie Azzopardi