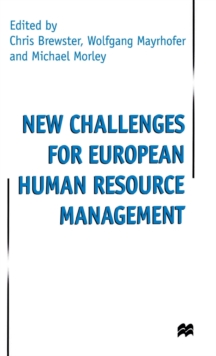 New Challenges for European Resource Management
Hardback
Description
This book breaks new ground in human resource management through focusing on specific themes written by a range of European experts drawing on a common survey.
As such it is a major progression from previous texts that lack a coherent, cross-national database.
Representing a truly collaborative European project, it includes themes such as flexibility, training and development, industrial relations, regional aspects and the problems of organising and undertaking comparative human resource management research.