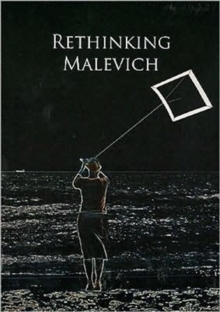 Rethinking Malevich : Proceedings of a Conference in Celebration of the 125th Anniversary of Kazimir Malevich's Birth
Hardback
Description
"Rethinking Malevich" is an English-language collection of sixteen innovative essays by leading international scholars that document new and intriguing aspects of Kazimir Malevich's art and biography.
This latest research on the Russian modern artist appears after more than seventy years of political and cultural difficulties - including the East-West bifurcation of his artistic and written legacy - that impeded the study and understanding of his work.
For the first time, the greater portion of Malevich's work and writings was available for the scholarly research and study undertaken here. The result is a wealth of new details about this pioneer of abstraction, including: explorations of his early art education; the differences in the reception of his abstract art by Western and Russian audiences; the appearance of his work in 1936 at the Museum of Modern Art; the artist's special relationship with Ukraine.
The development of his art is considered alongside that of Vasily Kandinsky and Giorgio De Chirico, and his philosophy is examined in comparison with the ideas of Nikolai Fedorov and Ortega-y-Gasset.
The history of Russian and Soviet art in the 1920s and 1930s is intricately interwoven with the revolutionary social changes taking place throughout the country.
Here are details of the political maneuverings Malevich went through in Russia to protect his art and his friends, and his reaction to Lenin's death in 1924 and the subsequent growth of the "Lenin myth." Rethinking Malevich reveals the complex early interweaving of Suprematism and Constructivism, considers little-researched aspects of the artist's Post-Suprematist period, and the history of Malevich's literary legacy.
Not least, it demonstrates the various ways in which Malevich's art continues to stimulate the highly unusual work of contemporary Russian artists.
Free Home Delivery
on all orders
Pick up orders
from local bookshops
Also by Christina Lodder