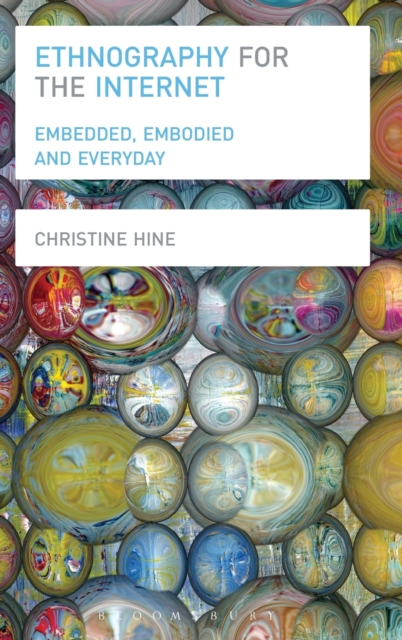 Ethnography for the Internet : Embedded, Embodied and Everyday
Hardback
Description
The internet has become embedded into our daily lives, no longer an esoteric phenomenon, but instead an unremarkable way of carrying out our interactions with one another.
Online and offline are interwoven in everyday experience.
Using the internet has become accepted as a way of being present in the world, rather than a means of accessing some discrete virtual domain.
Ethnographers of these contemporary Internet-infused societies consequently find themselves facing serious methodological dilemmas: where should they go, what should they do there and how can they acquire robust knowledge about what people do in, through and with the internet?This book presents an overview of the challenges faced by ethnographers who wish to understand activities that involve the internet.
Suitable for both new and experienced ethnographers, it explores both methodological principles and practical strategies for coming to terms with the definition of field sites, the connections between online and offline and the changing nature of embodied experience.
Examples are drawn from a wide range of settings, including ethnographies of scientific institutions, television, social media and locally based gift-giving networks.
Information
Format:Hardback
Pages:240 pages
Publisher:Taylor & Francis Ltd
Publication Date:29/01/2015
Category:
ISBN:9780857855046
Other Formats
Paperback / softback from £29.15
Information
Format:Hardback
Pages:240 pages
Publisher:Taylor & Francis Ltd
Publication Date:29/01/2015
Category:
ISBN:9780857855046