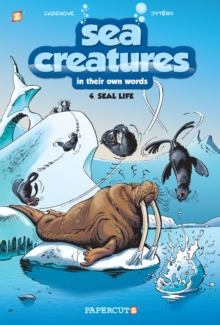 Sea Creatures #4:
Hardback
Description
Break out the parkas! The final SEACREATURES volume focuses on the inhabitants of the Arctic seas, including Orcas,walruses and even polar bears!Take one more dive under the sea, but besure to pack on the blubber as we are headed to the Arctic circle!
Find outwhere the Orca whales are migrating to and just how ninja-esque green turtlesreally can be! And, can seals, walruses and polar bears ever get along?
Not ifthe food chain has anything to do with it! Learn all about all the diverse lifeliving in the ocean, straight from the (sea) horse'smouth!
Free Home Delivery
on all orders
Pick up orders
from local bookshops