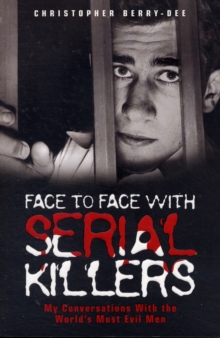 Face to Face with Serial Killers
Paperback / softback
Description
We've all heard so much about the killers who grab the front pages, the ones whose crimes are so appalling that they exert a strange fascination on many people.
But we rarely get to hear about what these people are like behind the headlines.
Until now that is. Criminologist Christopher Berry-Dee goes behind bars to get the last word from some of the worst criminals in the world.
They speak of their violence and shocking deeds in their own words, from within some of the hardest prisons on earth.
These interviews have been collated into this disturbing and unflinching analysis of the criminal mind.
Here is what happens when you meet the people most of us know only from our nightmares and newspaper headlines.
These are the killers' stories, in their words. Be prepared for a journey into the darkest possible side of human nature.
Information
Format: Paperback / softback
Pages: 288 pages, 8pp mono illustrations
Publisher: John Blake Publishing Ltd
Publication Date: 30/04/2007
Category: True crime
ISBN: 9781844543670
Also by Christopher Berry-Dee | View all