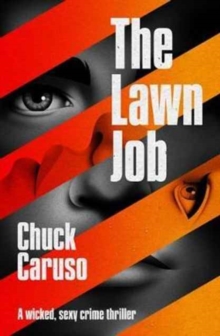 The Lawn Job
Paperback / softback
Description
INDEPENDENT PUBLISHER BOOK AWARD FOR BEST REGIONAL FICTION - U.S.
WEST-PACIFIC. When ex-con Craig Collins began his new job mowing lawns, he was ready to leave his former life where it belonged-in the past.
But everything changes when Craig suddenly loses one of his contracts after staring a little too hard at the aging trophy wife of his pizzeria mogul client, Big Gino Pasarelli.
Soon, Craig begins to hatch a plan for revenge-along with his transgender sort-of-girlfriend, Juana.
Since Big Gino seems to enjoy cheating on his wife, Craig and Juana decide to blackmail him with a sex tape.
Their plan goes horribly wrong, and Craig finds himself in deeper and deeper trouble.
It might be up to Big Gino's wife, Sheila, to bail him out, but can she be trusted?
Thrilling and comical, The Lawn Job is a delightfully suspenseful look at what can go wrong in a deceptively simple suburban neighborhood.
As Craig finds himself fighting for his life among a colorful cast of characters, it's hard to believe it all began with a simple lawn job.
Information
Format:Paperback / softback
Pages:314 pages
Publisher:Cloud Lodge Books
Publication Date:21/07/2017
Category:
ISBN:9780995465732