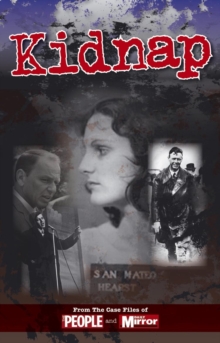 Crimes of the Century: Kidnap
Paperback
Description
Kidnap is a chilling reminder of the power people can, and do, exert over others, particularly the vulnerable and the young.
Meaning to remove a person against their will and hold in false imprisonment, kidnapping for money is still a common occurrence in many parts of the world today.
Places such as Mexico and Colombia have been described as the "Kidnapping Capital of the World".
That dubious honour today is held by Iraq. Kidnapping is also prevalent in some parts of the world as a means for obtaining slaves and human trafficking is reported to be the fastest growing criminal industry across the globe.
These forms of kidnap see profits of billions of dollars for the perpetrators. Tourists are also prone to becoming victims of crimes involving kidnap, particularly in cities and other areas where organised crime pays and ransoms are thought to be easy money.
However, kidnap victims come from all ethnic and social backgrounds and this book looks at some high profile cases as well as those who were, and still are, powerless to do anything about the situation. At this point in time, the International Labor Organization estimates that around 250 million children between the ages of five and 17 are being exploited having been "removed" from their families.
Information
Format: Paperback
Pages: 224 pages, 40
Publisher: Haynes Publishing Group
Publication Date: 19/06/2013
Category: True crime
ISBN: 9780857331892
Free Home Delivery
on all orders
Pick up orders
from local bookshops
Also by Claire Welch